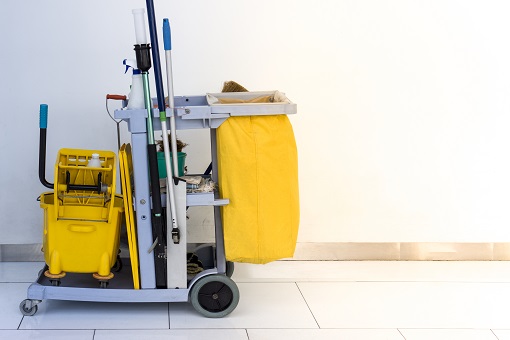 Commercial Cleaning In Collingwood
For the very best services in commercial cleaning across Collingwood, customers don't have to look further than the skilled and qualified team here at eco Green Commercial Clean.
Our team is among the best in the business when it comes to delivering professional and proven cleaning solutions for commercial properties from a diverse range of industries. We share years of experience, and know exactly what is required to deliver a comprehensive and reliable service on each and every job.
Customers can turn to the eco Green team for services in window, steam, tile and grout, and carpet cleaning, as we work to deliver top-to-bottom solutions that are tailored to each commercial property.
Contact us today for all further enquiries.
Office Cleaning In Collingwood
Keep your office clean and well-maintained with a service from the experienced team here at eco Green.
No matter what the size of your office might be, when it comes to straightforward and hassle-free cleaning solutions you can be sure our team will be able to get the job done.
Office Cleaning Services And More
As well as offices, the eco Green team are sought-after for cleaning solutions across medical clinics, fitness centres, warehouses, and factories, and always provide detailed and efficient service that leave our customers with unparalleled results and lasting value for money.
For more information on our available services and solutions in office cleaning, Collingwood customers simply have to pick up the phone and call the eco Green team today.
Using Environmentally Friendly Cleaning Products
At eco Green we use a wide range of environmentally friendly cleaning products and materials, ensuring our customers never have to worry about potential risks of the use of hazardous chemicals or substances throughout their office or commercial property. We also work to eliminate the use of paper in our cleaning services.
In addition to our in-demand disinfection and sanitisation services, here at eco Green we have also implemented a comprehensive Covid-19 cleaning service, designed specifically to provide a deep clean across an entire business or workplace and allow all employees there to work without worry.
To speak with a member of our team about the lasting advantages of our tried and tested office and commercial cleaning services, Collingwood customers can call eco Green today on 0492 948 151.
Collingwood Map
0492 948 151
Book a cleaning service or ask for a custom plan today!