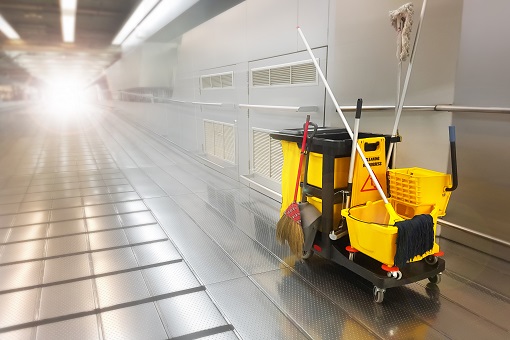 Commercial Cleaning In Richmond
When it comes to solutions in commercial cleaning, Richmond customers know they can't go wrong with the skilled and experienced team from eco Green Commercial Clean.
No matter how big or small the job might be, or what industry our customers belong to, our team is there to provide a comprehensive and cost-effective service. We offer cleaning services to medical clinics, fitness centres, factories, warehouses, and everything in between, working tirelessly to ensure our customers receive unparalleled solutions and lasting peace of mind.
Our team shares years of experience in the industry, and knows exactly what is required to deliver an unbeatable cleaning service on each and every job we take on. Give us a call today to learn more.
Office Cleaning In Richmond
For tried and tested services in office cleaning, Richmond customers know that eco Green is the name to remember.
Most Common Office Cleaning Services We Provide
We can do it all, from window, steam, and carpet cleaning solutions, to hassle-free services to tackle dirt tiles and grout. Not only will your office space look professional and well-maintained, both you and your employees will be able to work comfortably in a hygienic and safe environment.
Covid-19 Office Safe
At eco Green we have also implemented a Covid-19 cleaning service, offering total peace of mind to all of our customers, and ensuring they can go about their daily work without worry. Customers who have recently renovated or extended their office space can get back to work that much sooner thanks to our dependable post construction cleaning solutions, with all eco Green work delivered at a competitive price.
Available Office And Commercial Cleaning Services For Richmond
Here at eco Green we know that no two offices or commercial properties require the same cleaning solution. That is why we work closely with each of our valued customers, allowing our team to better understand what cleaning service they need and adjusting our work to suit the job at hand. That means that our customers can always be sure that their property is receiving a complete and in-depth cleaning service that will cover every last corner and leave them with noticeable results.
To speak with a member of the eco Green team, or to learn more about the benefits of our solutions in office and commercial cleaning, Richmond customers simply have to pick up the phone and call us on 0492 948 151.
Richmond Map
0492 948 151
Book a cleaning service or ask for a custom plan today!